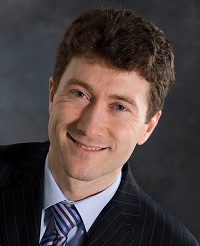 Mark Whitby is one of the world's leading coaches for the recruitment industry. Since 2001, he has trained over 10,000 recruiters in 34 countries.


His clients range from small search firms and independent agencies to some of the best known and fastest growing companies in the industry.


His proven system has helped recruiters to double or triple their billings, and managers to increase their team's sales by 67% in 90 days.


Mark has published dozens of articles plus over 100 hours of videos and audio training materials for recruiters including the Recruitment Business Mastery DVD series. He is best known as the host of Big Biller Summit – the world's biggest virtual conference for the recruiting and staffing industry.


As the founder of eLearning website RecruiterTrainingOnline.com, Mark presents live recruitment training webinars every month for his members. His most popular program to date is an online course called "More Clients: A Proven 8-Step System for Recruiters to Win New Business".


Prior to launching his coaching & consulting practice, Mark was a top-performing recruiter with one of the UK's largest and most respected recruitment firms. He began his recruiting career in 1997 and was successful at both retained and contingency recruitment, winning business from large companies and fast-growth technology firms alike.


Originally from Canada, Mark is based in Edinburgh, Scotland where he lives with his wife and three children.


For more information about Mark Whitby's recruitment training, coaching or consulting services, please contact us here or call 0800 019 8899.